Unleashing the Power of Web Development Services: Your Gateway to Online Success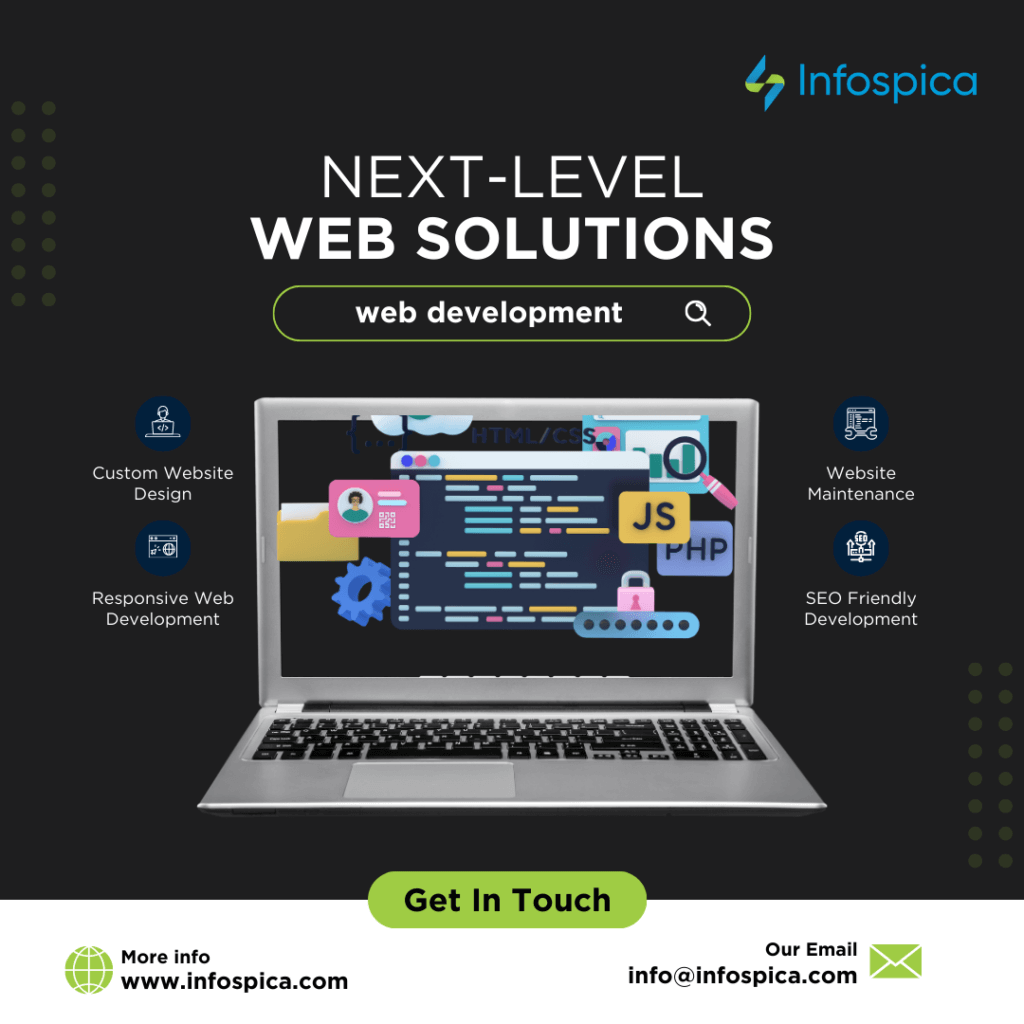 In today's fast-paced digital age, having a strong online presence is essential for individuals, businesses, and organizations. A well-crafted website can be your gateway to online success, and at the heart of every exceptional website lies web development services. In this blog, we'll explore the immense power of web development services and how they can propel you towards achieving your online goals.
The Power of Web Development Services
Now that we've established what web development services encompass, let's explore how they can be your gateway to online success:
1. Creating a Lasting Impression
Your website is often the first point of contact with potential customers or visitors. A well-designed and responsive website can make a positive impression, instantly establishing credibility and trust.Whether you dream of an elegant ecommerce store, an interactive web application, or a captivating blog, we're here to turn your ideas into reality.
2. Enhancing User Experience
Web development services prioritize user experience (UX) and UI design. Our team of expert designers and developers collaborate to craft websites that not only look stunning but also offer seamless navigation and user interaction. A website that is easy to navigate, loads quickly, and provides valuable content will keep users engaged and encourage them to return.
3. SEO Optimization
Search engine optimization is essential for visibility in search engine results. Web development services can optimize your website for search engines, helping you rank higher and reach a broader audience.Our web development services are designed with search engine optimization in mind, ensuring your website ranks high in search results.
4. E-Commerce Capabilities
For businesses, e-commerce development is crucial. Our team specializes in creating secure, user-friendly, and visually appealing online stores that will turn casual visitors into loyal customers.
5. Security and Maintenance
The digital realm isn't without its risks, which is why we prioritize security in our web development services. We don't just build websites; we build fortresses to protect your data and your customers' information. Our Web development services include regular maintenance, updates, and security enhancements to protect your site from cyber threats.
6. Adapting to Emerging Technologies
Web development services can help you harness the power of emerging technologies like Artificial Intelligence (AI), blockchain, and IoT, ensuring you stay competitive and innovative.
Looking to the Future
As technology continues to evolve, the role of web development services will only become more significant. Progressive web apps, voice-activated interfaces, and other cutting-edge technologies are changing the way we interact with the web. Embracing these advancements will be key to staying ahead in the online landscape.
Join the Digital Revolution
Web development services are your ticket to online success. Whether you're a business owner looking to expand your reach or an individual seeking to establish a personal brand, a well-crafted website is the cornerstone of your digital presence. By unleashing the power of web development services, you can create a dynamic, engaging, and effective online platform that opens doors to new opportunities and success in the digital realm.
Contact Us Today !