Managed hosting is an IT Infrastructure service model where a customer leases dedicated hardware from a managed hosting services provider. This solution includes servers, storage, and networking hardware.
Our Managed Hosting services assures that the organizations receive quality support and guidance to follow compliance, safe and smooth operations of hosting systems.
Services We Offer
End-to-End Managed Cloud Services.
Cloud Monitoring and Reporting
These services offer a wide range of services that fulfil the requirements of a cloud computing environment in line with organizational needs.
Our Pricing
Our Partners Platforms
All Plans Come With
24/7/365 Support
SSD Storage
DNS Management
SSH and SFTP Access
Free SSL Certificates
Firewalls
Auto Healing
VPS Cloud
Anti DDoS Protection
24/7 Real-time Monitoring
Regular Security Patching
Unlimited Application Installation
Free Migration
Automated Backups
HTTP/2 Enabled Servers
Anti Virus Protection
Throw away your worries!
we support you 24/7/365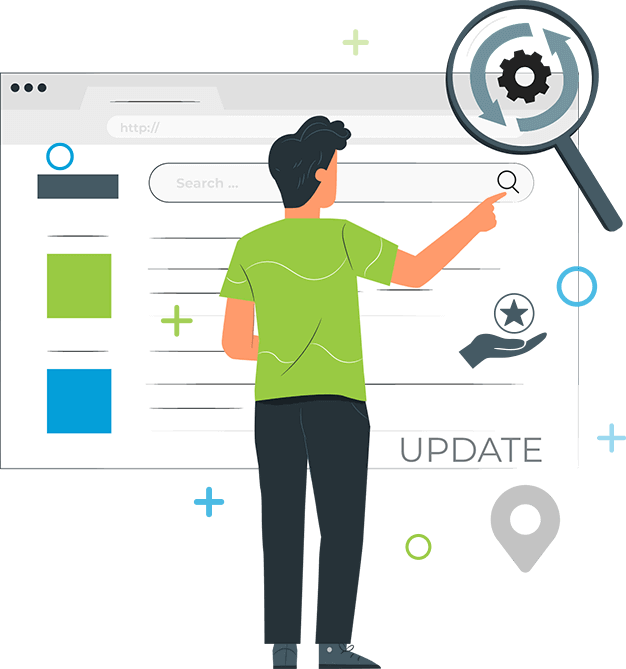 We offer expert 24/7 problem-solving for everyone in 365 days. For a closer partnership, choose the Advanced Support add-on that enhances your support experience or the Premium Support add-on where our Senior Support Engineers work as an extension of your in-house team.
Why Choose Infospica?
24X7 Operations

Proven Track Record

Single Point of Contact

Vendor Neutral Approach

Customer Service Focussed

Passionate and Experienced Team

Trusted Technology Partner

Focus on Quality

Agile and Aware Service Delivery

Fully Accountable Partner
Premium Performance and 24/7 Support
SSD Hosting
SSD disks make your website run faster, you will have maximum speed and reliability than traditional disks.
24/7 MONITORING
We offer expert 24/7/365 monitoring of your sites and applications, You will have complete confidence knowing your systems are continuously online and functioning effectively.
OPTIMIZED STACK
Our highly optimized stack improves your site performance and dramatically improves site load time.
SOFTWARE VERSIONS
We support multiple versions of your PHP(5,7,8), Java (8,11,17), Python (2,3), NodeJS, (10,12,14,16), .NET Core (2, 3) and the latest versions so you can test compatibility and switch versions accordingly.
CDN
We offer a fast and efficient platform to optimize the performance of the site, an adequate level of protection against all types of cyber-security threats.
DEDICATED FIREWALLS
Firewall protects your site from harmful attacks. We regularly perform firmware upgrades and patches so your websites and applications remain secure from potential threats.
SSL CERTIFICATES
SSL certificate gains visitors' trust and ensures that their data is transmitted encrypted. At Infospica we provide free SSL Certificates for all your websites and applications.
IP WHITELISTING
Infospica helps you through Whitelisted IPs to block or allow IP addresses for SSH/SFTP access to your account.
SSH/SFTP ACCESS
SSH/SFTP offers a high level of security and allows you to access your server/website to perform operational tasks.Through our security measures you will be safe from third party attack for obtaining your password.
EXPERT SUPPORT
Our team of experts is available 24/7; You just have to type your query and the live chat support team would love to serve you.
TICKETING SYSTEM
You can always open a ticket to keep track of your specific query; our support team will respond to it accordingly.
SUPPORT ADD-ONS
Besides support, you can opt for Advances or Premium support add-on where our Senior Support Engineers work as an extension of your in-house team.