Our Solution make your files stored in your local systems or file servers to go online with out the need to migrate your files in to a public cloud. Manage your files efficiently and easily with our secure, light and fast File Manager.
Secure
Enable your users to securely access and organize documents from everywhere.
Documents
Create, edit, delete and download your files or folder as archive.
Upload
Drag & drop upload, Ajax multiple files upload.
Search
Search your files and folders with name and extention.
Users
Multiple users with permissions, can be authroized via LDAP/Active directory.
Safe
Versioning prevents you from accidentally overwriting existing files.
Features
Multiple Ajax file upload
On-demand loading of subdirectories
Edit with Syntax-Highlighting
Compress jpeg and png for SEO
Create Compressed Archives
Can connect to FTP, File Server, SMB, NFS
File Manager
File Manager provides an easy method to upload and manage files directly on the server.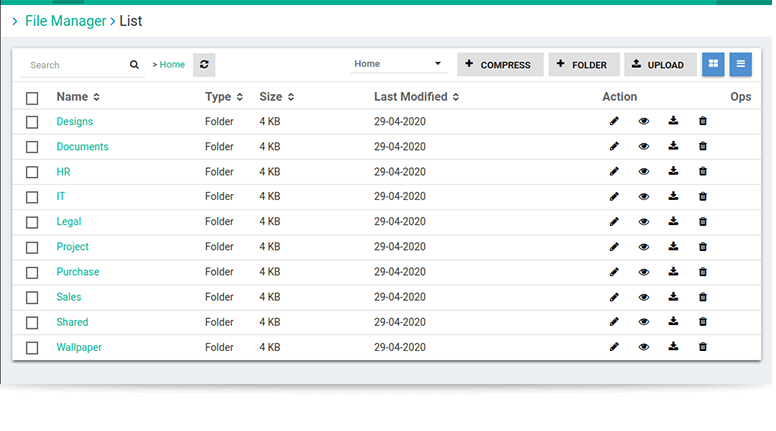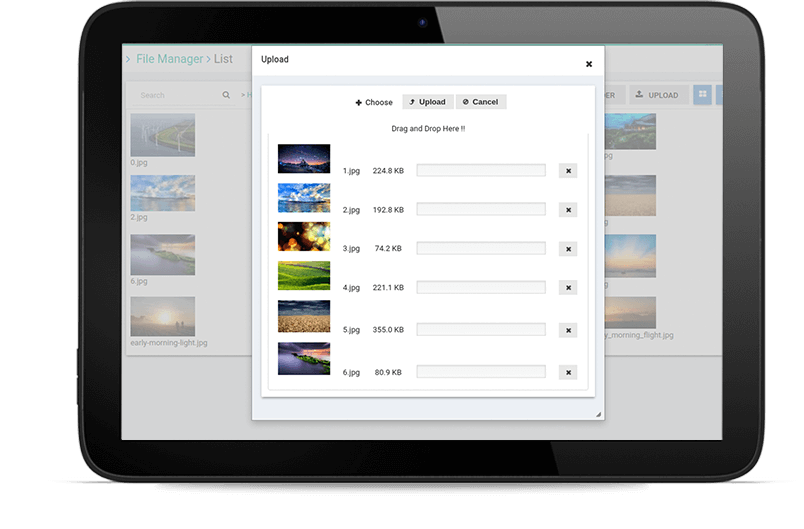 Multiple Upload
Allows you to upload multiple files at once with drag & drop support and multi-file selection feature.
Icon View
Helps to get additional information about the folders and files by showing a caption underneath each icon.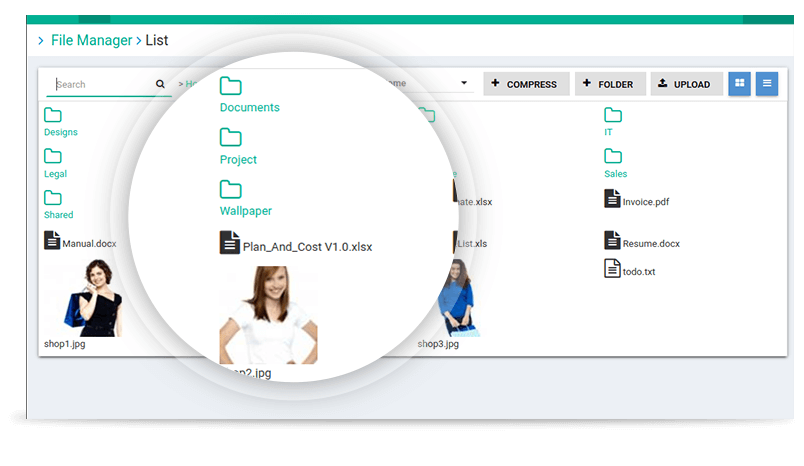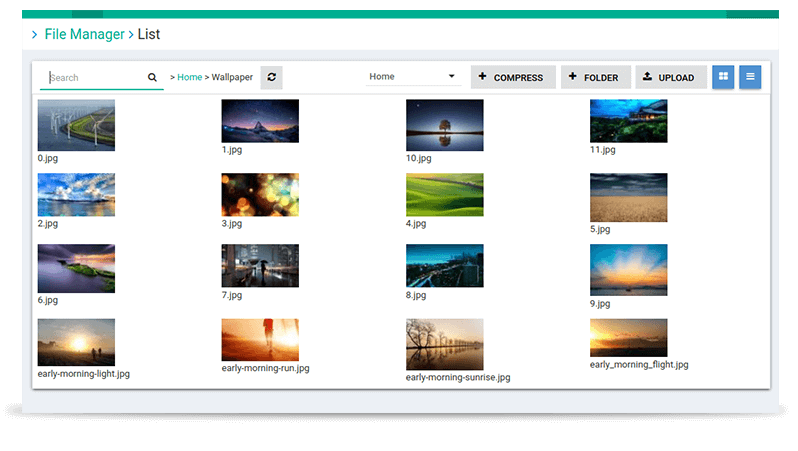 Image Gallery
Manage image gallery by selecting multiple images and modifying the images set time to time.
Dark Theme
Provide more eye pleasing and attractive dark themes that effectively reduces strain on your eyes.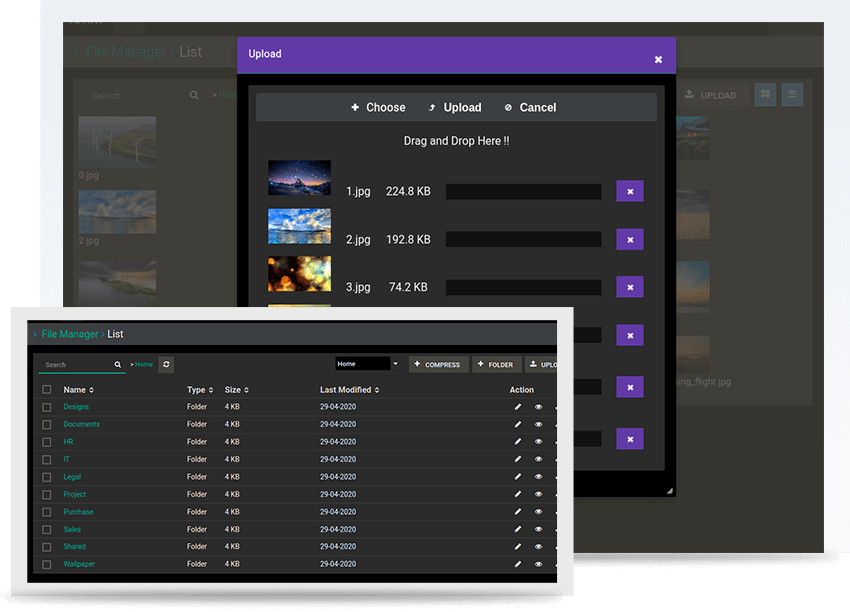 Seamless Access Across Devices

Security
The solution is built with cutting-edge security measures without any tampering, damage or loss of documents due to highly secure and encrypted abilities that protect against threats to ensure your data's highest level of protection.
Block direct access to a file.
HTTPS/SSL with HTTP2 Protocol
Cross Site Scripting (XSS) protection
SQL injections protection
Session Hijacking protection
Brute force login attempts protection