Infospica offers a variety of cloud-based solutions that can aid your business in transforming and expanding. Our cloud solutions are designed to provide your company with the capacity, flexibility and security required to run efficiently. We offer end-to-end managed cloud services, cloud operations design, tried-and-tested target operating models, and best-of-breed security and cost optimization tools.
Areas of Expertise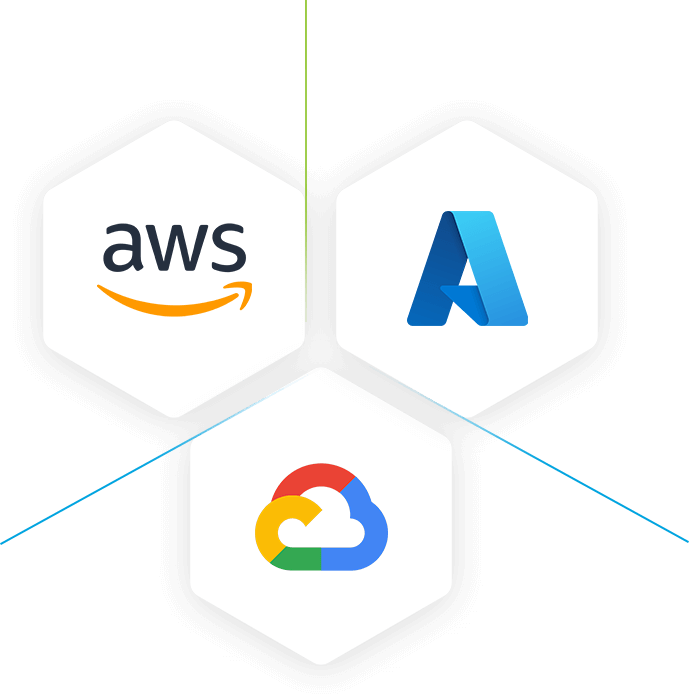 Solutions We Offer
Cloud Optimization
We offer a comprehensive monitoring service to provide real-time visibility, remediation support, and infrastructure improvements across Azure, AWS, and Google Cloud. Gain insights from your data to isolate problems and root causes while improving ongoing performance.
Cloud Operations
We help IT leaders increase the maturity of their day-to-day cloud operations and keep their teams focused on strategic IT projects. This results in reduced demands on IT staff and controlled introduction of cloud tooling for configuration standards.
Cloud Migration
We design and build a custom cloud environment that meets your security, compliance, agility, and cost-efficiency requirements. We believe in delivering an error-free process with minimal administrative resources.
Cloud Governance
We help you establish and maintain the rules, policies, and guardrails to keep your costs under control and cloud environments secure. Automated policies translate traditional guidelines and metrics into a governance practice that safeguards the integrity of your security and budget throughout the cloud journey.
Why Infospica for Cloud Management Service?
Experienced & Certified cloud engineers.
Continuous guidance from planning to implementation.
Cloud deployments configured and tailored to your business needs.
Adherence to compliance and security guidelines.
24 X 7 Support and monitoring.
Tools & Technologies We Use
aws

azure

google cloud.png

ovh

hiper-v

citrix

dig-ocean

vmware

ibm cloud

openstack

oraclecloud

alibaba

cloudstack

cloud-foundary
Amazon Web Services

Azure

Google Cloud

OVH

Microsoft Hyper-V

Citrix

Digital Ocean

vmware

IBM Cloud

openstack

Oracle Cloud

Alibaba Cloud

cloudstack

Pivotal Cloud Foundry
FAQ
Do you have additional questions?

Cloud computing is described as the process of using a network of remote servers, hosted via the internet, to store, manage and process data, rather than hosting it locally. Essentially, cloud computing is using someone else's infrastructure and hardware, reducing the number of capital investments your business needs to make.

We put numerous security parameters in place so that, in the event of an attack, your data is secure and can be restored. These tactics include encryption, identity management, and physical security. We also have business continuity plans in place that utilize redundant hardware, backup generators, and other measures to prevent downtime.

The adoption of cloud computing by organizations has increased exponentially in recent years, due to the efficiency and cost-saving benefits that this computing model promises to deliver, which is especially appealing to organizations with limited IT staff and/or limited IT budgets. Independent Software Vendors (ISV's) in particular, can also substantially benefit from the cloud computing model for the delivery of software applications as a service, which offers many operational and administrative cost saving advantages over the traditional model of on-premise software delivery for software providers.

Examples of cloud services include but are not limited to, Microsoft Hotmail, Microsoft 365, Yahoo mail, Gmail, Facebook, MySpace, Skydrive, Google Apps, YouTube, Dropbox and Mozy.
Ready to build your cloud managment solution?