Infospica brings to the table innovative and integrated Enterprise Business Application Services which when synced with corporate strategies help companies manage real-time information and achieve successful process planning, ultimately enabling them to make crucial investment decisions that can help achieve their goals. Our services across the areas of CRM, ERP, CMS, POS, SFA, and BPM, with the competencies to meet the diverse needs of different industry verticals, help companies enhance their productivity and financial strength at significantly reduced operational costs.
Areas of Expertise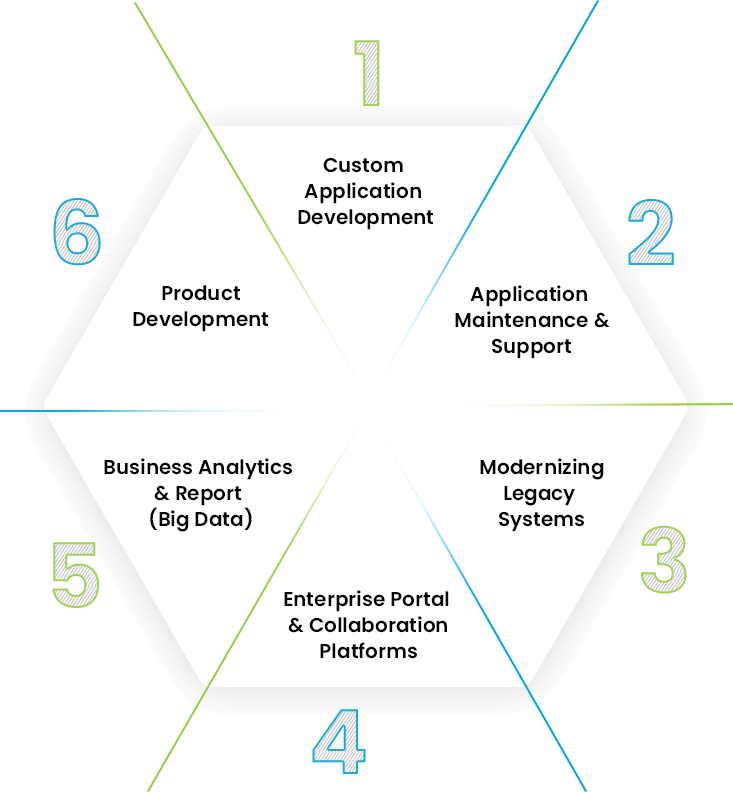 Integrate existing business requirements with cutting-edge technology transformation that strongly binds existing applications with newer apps, third-party apps, APIs, and data. Our integration services improve software architecture and align enterprise strategy to develop robust and custom-built applications.
Upgrade your software needs with the latest technologies and improved benefits of lower maintenance and reconfiguration costs. Employ our best in class skilled resources to efficiently migrate legacy applications, advance application with current day modern technologies for businesses to become self-sustained, and offer disruptive user-friendly applications.
Integrate from inflexible legacy systems and upgrade with new technologies swiftly and effortlessly for a business to face growth and expansion.
Enterprise portal development services help deliver operational services to users and operators for end-to-end insights across the entire business. It provides deep visibility into log-ins, workflows, operational activities, configurations, and the security of your server & network elements, customer insights whether in traditional datacenters or distributed cloud infrastructures.
Analyzing Big data and deriving meaningful and actionable insights from heterogeneous systems is a complex concern. Our technology specialists re-evaluate core business lines and offer end-to-end consulting services from project initialization to post-development for businesses to redesign their enterprise strategy and generate more revenue.
Create product development for users by developing an application that is compatible, scalable, and easily accessible on different devices like smartphones or tablets. Centralized accessibility will improve productivity to handle thousands of users in multiplicity with overall enhancement and scalability to software architecture.
Solutions We Offer
Enterprise Resource
Planning (ERP)
Our ERP solutions enable clients to utilize mobile computing technology to better support a geographically dispersed and mobile workforce.
Content Management
System (CMS)
Our CMS consulting services help you reduce time to market, lower costs and risks, and gain a competitive advantage.
Sales Force Automation
(SFA)
Our SFA solution helps your organization integrate sales processes, customer service, sales management, forecasting, order management, and fulfillment.
Customer Relationship
Management (CRM)
Our CRM practice group has experience in improving an organization's sales-force automation and call-center efficiency, to enable more timely and relevant interactions with its customers.
Point of Sales
System(POS)
Our POS service gives visibility and control over incoming data from multiple revenue centers, connected to a cloud-based platform that helps increase business intelligence and inform strategy.
Workflow and Business
Process Management (BPM)
Our BPM solutions will you achieve real-time process automation between different departments, applications, customers, and partners.
Why Infospica for Enterprise Application Development?
Our global Sales & Delivery presence gives you local touch-points at every stage of the engagement and our proven Technology Expertise builds robust solutions to accelerate your success in the Digital economy.
Better decision making
We will let you access real-time information and analytics that allow you to make better informed decisions and react quickly to market trends.
Efficiency
Our services will automate routine tasks and integrate a variety of business aspects and enhance your efficiency and productivity.
Flexibility
We are offering a scalable and flexible platform to manage business operations, that allows your company to react quickly to market trends and to changing business models.
Customer support
We will offer 24/7 support by understanding your requirements, preferences and queries and increasing your level of satisfaction.
Experience
Our special team of experienced enterprise application developers caters to the wide realm of business industries.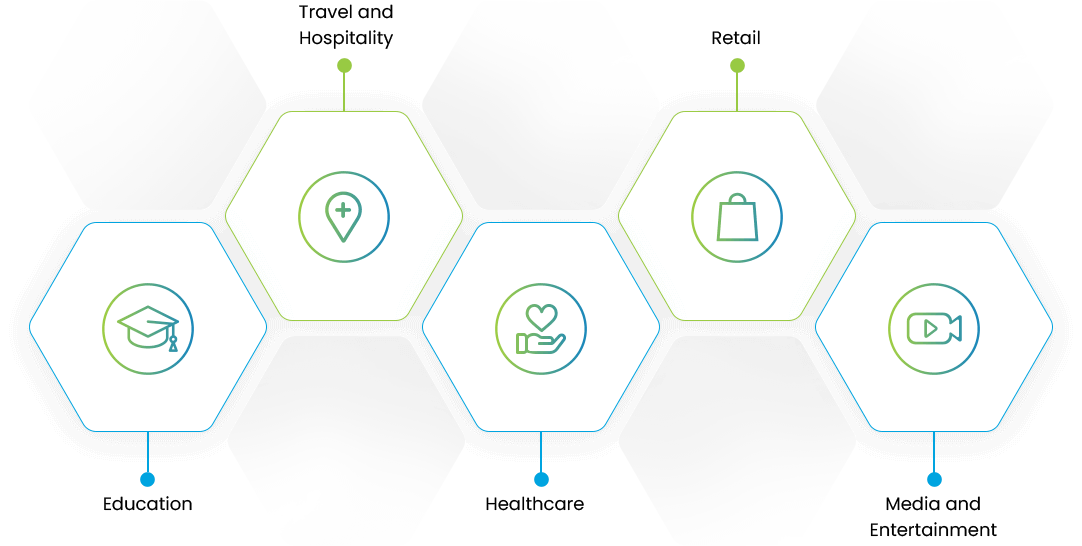 Tools & Technologies We Use
java

MS .net

php

python

ms-dynamics

IOS

Angular

MS sql server

postgres SQL

Oracle

MySql
Java

Microsoft .NET

php

python

Microsoft Dynamics

IOS

Angular

Dynamics 365

Microsoft SQL Server

PostgreSQL

Oracle

MySQL
FAQ
Do you have additional questions?

The company that helps different types of businesses to use software solutions effectively to automate and enhance the level of productivity is known as an Enterprise App development company. The development team tailors the existing ones according to customers' needs and aims. They help enterprises to optimize and automate inner-company processes, enhance communication within the company's system between employees and customers, and ensure seamless enterprise mobile applications development.

The process of enterprise app development is divided into three stages. The kick-off stage is the first one in which you present your requirements. We go through them, thoroughly analyze, and build up a team. We choose experts who can quickly and effectively complete the project within stated time frames. Then, the team works on the requirements, prepares technical documentation, and creates a basic design of the app. Customers are 100% involved in the process of development, so we take into account your opinion and build the application that suits your expectations. The second stage is when the actual app is developed. Our team uses Scrum methodology, so you get updates every two weeks. Next, the app goes through User Acceptance Testing, and if they show great results, the enterprise mobile application development is over. The third stage involves constant monitoring of the application after implementation. There is a team of experts who fixes bugs, if any and provides general customer support.

Our company has vast experience in the development of software for enterprises and ranks among the leaders within the field. It takes a professional team, on-hand experience, the latest tools, and technologies, as well as the ability to think outside the box to reach this level of proficiency. Infospica team members provide our customers with reliable and up-to-date solutions that can support enterprise operations in numerous ways. We help software development enterprise to automate operations and enhance their performance level. Experts analyze your requirements and come up with the best solutions that solve certain issues. We not only create custom software but also integrate it into the system of the enterprise and improve its infrastructure. Outdated software decreases the overall level of enterprise productivity. Our team provides in-depth technical analyses and offers improvements that should be made to keep the enterprise competitive.

The company hires and works with highly professional and qualified employees. We are proud to have one of the best teams of developers who have vast experience in mobile app development for enterprises. Our enterprise software developers are skilled experts in the field and are ready to tackle projects of any level of complexity to deliver cutting-edge enterprise software solutions. Our company has been in the field of enterprise software development for over a decade. Back then, the app industry only started to emerge, and our developers have gone through all the stages of its development. They know all the subtleties involved in the process; they are capable of coming up with the best solutions for your enterprise and are ready to acquire and adjust to the fast-emerging changes. Our team of experts knows the bases on which the enterprise app market is built, has the best tech tools to develop high-quality products, and can foresee the upcoming trends, so your software stays relevant throughout the years.
Want to digitize your business with enterprise applications?