How mobile app help empower your business in 2023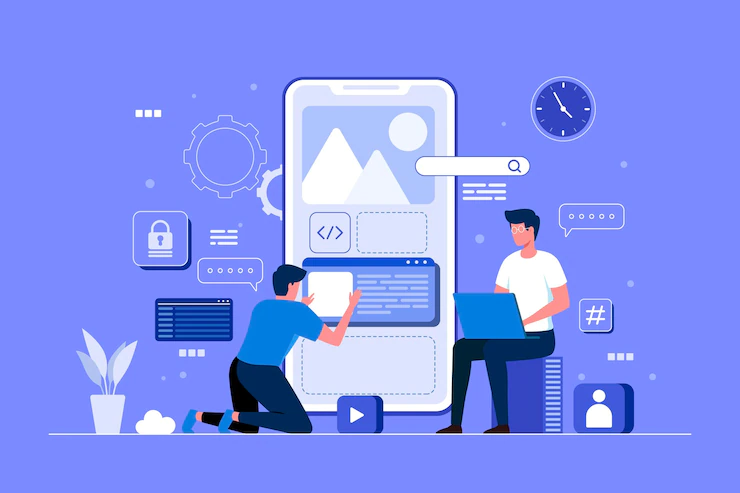 The power and strength of custom mobile app development will allow your business to perform efficiently in making a profit. A person spends an average of not less than an hour on their mobile phones. They are performing nearly every task using their screens. Therefore, the easiest method of attracting customers is to make your brand or product mobile-friendly.
Mobile Application is being developed with a combination of framework and program tools. The apps you customize are compatible with all devices, and you can reach out to potential customers through multiple Platforms. In addition, personalization of the user experience has gained much attention in the business world. Businesses use the app for customers to handle their requirements. This initiative is crucial to improve customer engagement and company's revenues.
This article explains how custom mobile application development helps businesses grow.
Benefits of Mobile app for business
The development of custom mobile applications is the process of creating digital solutions that address the needs of each customer and constantly improve the quality of the application. What's crucial is to do market research and utilize the insights you gather to turn your idea into tangible milestones.
Let us look at the benefits of a mobile app, which help companies to boost productivity.
Making your business application can create a new way for your customers to be informed about your business since the application will include every detail regarding what your business is about and how customers can access the service. This, in turn, helps boost the number of customers and sales of your business.
The customized mobile application could establish a connection between your company and the user. The application is designed to meet the requirements and needs of the customer and will aid in achieving user satisfaction. In addition, it will assist you in building an adequate foundation for the particular audience you are targeting and increase the possibility of retaining customers.
Mobile applications can streamline your workflow for business by integrating all your outbound and inbound processes into one platform. Based on your industry's specialization and the demands of your business, Sketching out a Mobile Application can significantly assist you in controlling every task in one location while on the move.
Regarding the security of custom apps, we can develop great security features to safely protect customers' information. Therefore, this application provides the most secure approach with improved features for desired results.
Custom apps let businesses be attentive to their customer's needs regardless of when they are online.
Technology can assist you in reaching higher levels of your company when you can make the most of it. These reasons are sufficient to demonstrate why the contemporary business world is moving towards developing mobile apps.
Custom app solutions from Infospica
Automating the business with Mobile app is the method that has been proven successful. So, a well-designed custom application will provide the necessary branding benefits and boost potential growth.
Tell us about your issues, and we'll propose a well-designed mobile application that can aid in the development of your business. We are the top Mobile application and web development company with a vast group of experts to meet all your company's requirements. In addition, within apps, we provide many additional features that will increase customer retention for your business.
Contact us to know more