Accelerate Digital Transformation with Enterprise Applications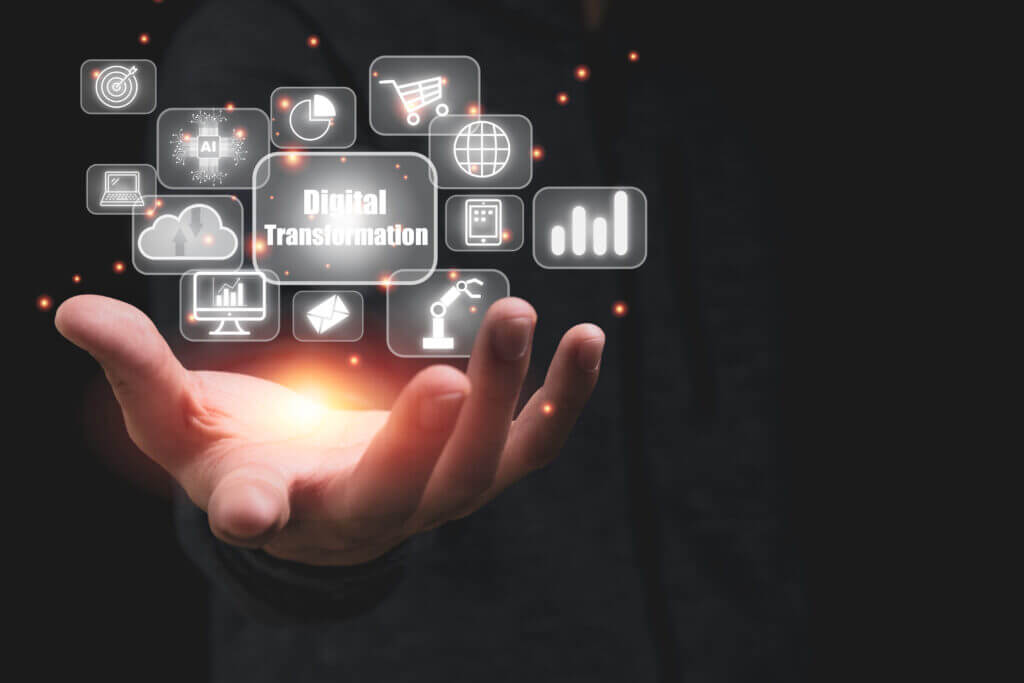 Digital transformation involves integrating digital technology in every aspect of business, fundamentally altering how you run your business and providing customer benefits. Moving applications to the cloud can be an intelligent approach that allows businesses to improve their agility. Many companies are shifting towards the cloud to modernize their applications, improve operations, and become more efficient with a complete set of services. From small businesses to multinationals, technologies can change and enhance how an organization manages and deploys its daily activities.
We're here to assist you in discovering the advantages and possibilities of a successful enterprise application service.
How digital transformation benefits with Enterprise applications
Digital transformation is the integration of digital technology across all areas of a company. It brings about fundamental changes in the way an organization operates. Companies across industries benefit from the advantages of digital transformation with enterprise applications. It helps businesses modernize their processes, speed up efficient workflows, enhance security, and improve profits.
It is crucial to assess how customer data is being gathered, stored, analyzed and shared. The digital transformation will ensure that any sensitive information that flows through the customer relationship management (CRM) software and other platforms is secured with an additional layer of encryption for data.
Enhancing the effectiveness of your processes through digital transformation can lead to higher profits. Mobile applications for enterprise can be customized for an organization to provide additional value to employees by automating routine tasks and removing boredom from doing repetitive tasks, which results in increased productivity overall.
Digital infrastructure should provide your business with an additional layer of protection from fluctuations in the market, changes in demand, new trends, sudden catastrophes, and any other possibilities. It is crucial to be prepared and available when direction changes.
Enterprise apps are a great way to save your employees the valuable time they spend finding a report or other data. It is much more efficient to utilize enterprise software that can automatically generate reports in just a few clicks. This helps make the process of invoices, reporting, and other related operations very efficient.
Steps to a successful digital transformation
The possible transition from your old processes to digital ones requires apt practices. We've put together a list of the top techniques for enterprise application development to maximize the possibilities of digital transformation.
Step 1: Identify the business requirement and align the goals with business outcomes in mind
Step 2: Know more about digital transformation; thus, technologies sync and enhance your business operations and users' experience.
Step 3: Choose the right strategic partner: You must select the right partner for a smooth transformation with proven track records.
Step 4: Get support from the chosen partner after transformation to solve any issues facing the business outcomes.
Digitize your business with Infospica
We will be your trusted partner to help you digitize your business to get visibility by utilizing the latest technology benefits. We will assist you in solving all your queries round-the-clock and will be capable of filling the technical gaps. If you want to give your business a phase of digitization with enterprise applications, feel free to contact us.